Greetings Soror!
Welcome to the Sorors Only section of the Grand Chapter website. To get started, please review the Sorority announcements and resources below.
PHAROS: The Prospective Member Guidebook
Sorority Press Release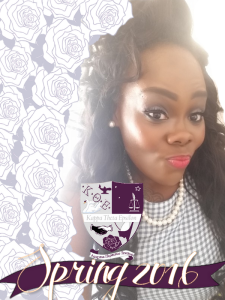 We are so incredibly pleased to welcome the Spring 2016 class of Alpha Epsilon chapter: Manifest Destiny.
Soror Kellie Sherrie Bartee joins us while making her mark in Lake Charles, LA. IMANI, we're honored to welcome you, and proud to call you Sister.