August is National Minority Donor Awareness Month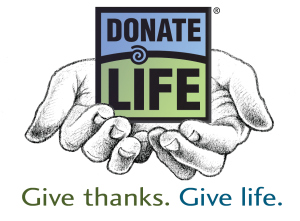 August is National Minority Donor Awareness Month. To help bring light to this issue, Kappa Theta Epsilon is sharing a few facts about the donation process, courtesy of OrganDonor.gov.
More than half of the current transplant lists are composed of minorities awaiting matches. African-Americans comprise approximately 30% of the total number of people awaiting organ or tissue transplants.
GET THE FACTS
African Americans, Asians and Pacific Islanders, and Hispanics/Latinos are three times more likely than Caucasians to suffer from end-stage kidney disease. Often, high blood pressure and other conditions that stress and damage the kidneys are the cause.
Nearly 34 percent of the 101,000+ people on the national waiting list for a kidney transplant are African American.
Anyone, regardless of age or medical history, can sign up to be a donor. The transplant team will determine at the time of death whether donation is possible.
For those with religious concerns, most major spiritual/religious organizations in the United States support organ donation and consider it an act of love and generosity toward others.
There is no cost to donors or their families for organ or tissue donation.
Every state provides a donor registry where its residents can indicate their donation decision.
Federal law prohibits the buying and selling of organs in the U.S. Violators are punishable by prison sentences and fines.
HOW TO BECOME A DONOR
The most important thing to do is to sign up as an organ and tissue donor in your state's donor registry.
To cover all bases, it's also helpful to:
Designate your decision on your driver's license
Tell your family about your donation decision
Tell your physician, faith leader, and friends
Include donation in your advance directives, will, and living will
To learn more about organ donation and get resources to help you decide, visit OrganDonor.gov today.
Learn more about Kappa Theta Epsilon's programs and service projects.
https://kappathetaepsilon.com/wp-content/uploads/2015/08/organ-donor-logo.jpg
221
300
Kappa Theta Epsilon
http://kappathetaepsilon.com/wp-content/uploads/2015/06/KQE-SiteHd.png
Kappa Theta Epsilon
2015-08-05 01:39:50
2019-01-18 11:17:58
Kappa Theta Epsilon Spreads the Word About National Minority Donor Awareness Month